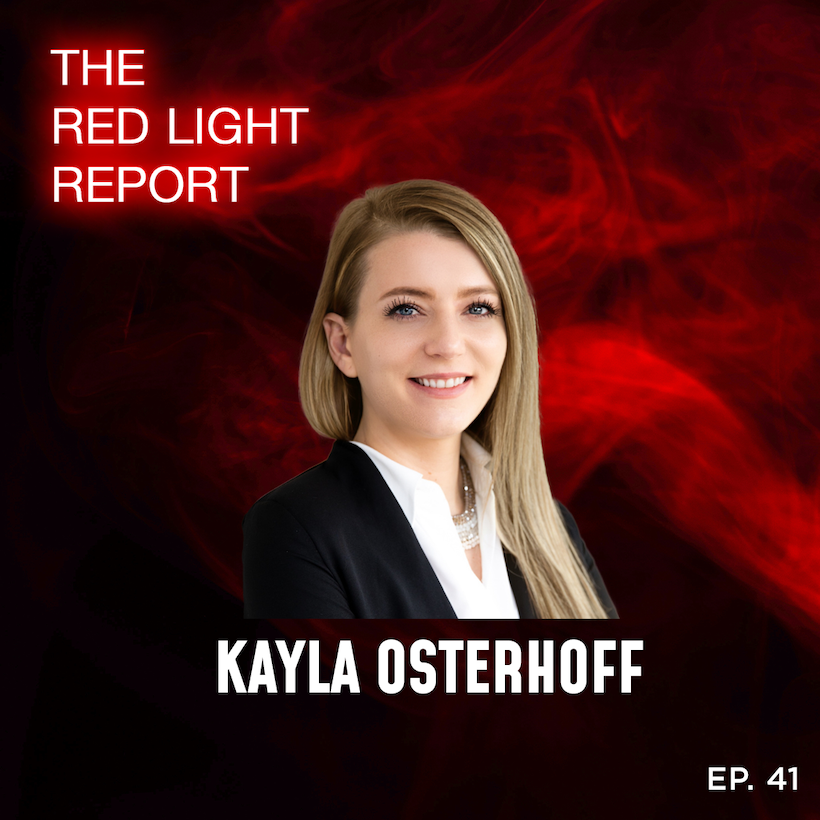 I am excited because I get to return the favor to this week's guest on The Red Light Report. Years ago and well before BioLight became popular, Kayla Osterhoff, affectionately known as Biocurious Kayla, interviewed me about red light therapy on her podcast, BioCurious. So now I get to pick her brain about women's health, a topic where Kayla is a recognized authority on the subject, being that she is a women's health science expert. The information that Kayla covers is absolutely fascinating and gave me a more well-rounded perspective of women's health. I can virtually guarantee that the females out there will gain some very valuable insight and strategies to thrive and live life to its fullest!

Kayla is formally trained across the health sciences with a bachelor of science in health ecology, master of science in public health, and currently pursuing her doctoral degree in the field of neuropsychophysiology.
Formerly, she served as a Health Scientist for the Centers for Disease Control and Prevention and spent several years prior working in the clinical setting.
The last several years of her career have been dedicated to researching women's neuropsychology.
Kayla's investigative efforts into the brains and minds of women led her to a major discovery about women's unique cognitive and leadership abilities. 
This discovery is the basis for the Her Biorhythm program and the foundation from which to build your new
limitless life!

​Enjoy listening and learning from one of the top women's health experts in the industry 
—
 light up your health and enjoy!
Dr. Mike Belkowski and Kayla Osterhoff discuss the following:
What she has learned In school about the female biorhythm
The mystery of female biology
Why women are difficult research subjects
Differences between men and women that are being ignored
Estrogen and progesterone
The 4 stages women go through every month
Ways women can optimize the monthly phases
Dangers of low-carb and fasting diets for women
How there's a time and place for carbs
Biohacking tools for women
Tuning in and listening to our bodies
Avoiding burnout
Optimizing red light therapy timing during your monthly phases
Her biorhythm certification program - herbiorhythm.com
Understanding the female biology and physiology
-
-
Where to Find Kayla Osterhoff:
Recommendations:
Invest in BioLight

:
Our crowdfunding campaign on Republic is LIVE! For a limited time, you have an opportunity to invest in and own a piece of BioLight...
Click the following link to learn more: 
BioLight Campaign
-
To learn more about red light therapy and shop for the highest-quality red light therapy products, visit www.biolight.shop
-
Stay up-to-date on social media: