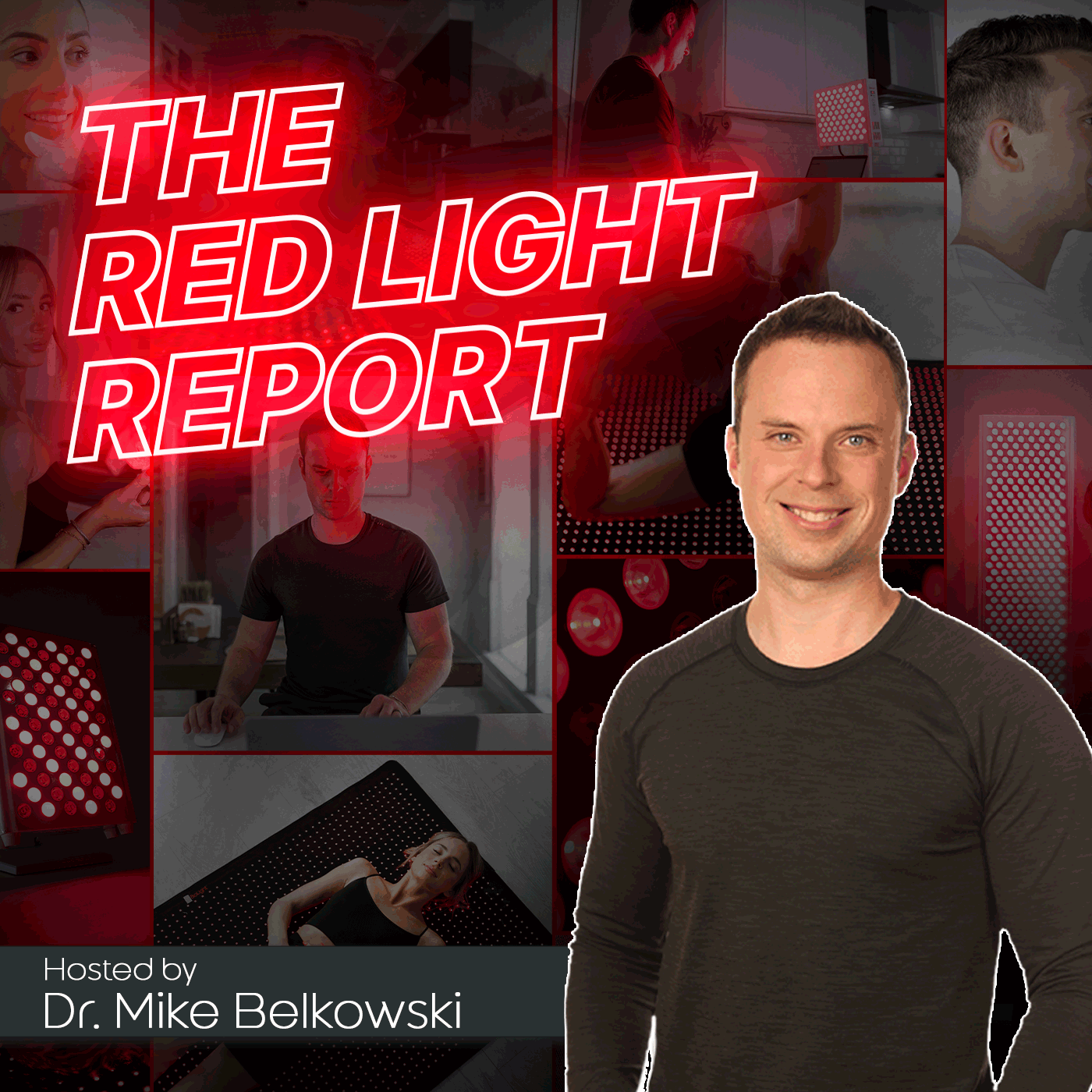 The Red Light Report podcast is your number one source for all things red light therapy, hosted by Dr. Mike Belkowski, the founder and CEO of BioLight. Dr. Belkowski discusses the many health-related benefits of properly utilizing red light therapy and explores the best and most recent research related to photobiomodulation (ie, red light therapy). He will also be interviewing some of the most interesting and respected health, wellness, longevity and biohacking experts from around the world. Want to learn even more about red light therapy? Check out these sources: www.biolight.shop – Instagram @biolight.shop – YouTube BioLight
Episodes
Thursday Mar 09, 2023
Thursday Mar 09, 2023
Could the combination of red light and blue light cause an electrical event, even if minuscule? I am infatuated with interacting and conversing with experts in the holistic health and wellness space whom possess unique, profound information  —  you learn so much from these individuals! Today's guest on The Red Light Report, Lance Schuttler, is an individual I have been following for some time because he produces amazing informational health content that both resonates with me and I continue learn from. On top of that, he is the founder and CEO of a high-quality, high-integrity holistic nutrition and wellness company, Ascent Nutrition.

Lance graduated from the University of Iowa with a degree in Health Science. On top of running a highly successful company, he is also a contributing health and wellness writer at The Epoch Times and Video Advice. Lance's work also includes the topics of regenerative agriculture, resource-based economies and quantum technologies.

During our conversation, we cover an array of interesting topics, including bioenergetics, DHA, the power of mushrooms (including a mushroom I had never heard of before, agarikon), how/why his company is particularly transparent with their nutritional labeling, his own personal experience with red light therapy and his unique take on the potential benefit of irradiating your teeth with red and near-infrared light.


Lance brings a remarkable set of knowledge and expertise to the conversation that lends to some fascinating insight and theories that will be sure to have you fascinated and get you thinking.  Enjoy the episode, learn lots and light up your health!
Dr. Mike Belkowski and Lance Schuttler discuss the following:
3:09 - His background getting into light
6:09 - Enhancing bioenergetics in the body
8:06 - Fritz-Albert Popp (biophysicist)
9:59 - Chlorophyll and ingesting chlorella
10:45 - DHA and why it's important
11:30 - Omegas and how much is really needed
12:18 - 95% of the population is deficient in omegas
13:50 - DHA is a "buiding block" for the brain
14:13 - Omega 3s for the developing baby in the womb
14:51 - Seasonality of DHA levels in our body
19:39 - DHA helps the body regenerate
21:08 - Top foods with DHA
25:56 - Why DHA supplements are beneficial
28:21 - DHA supplements and red light therapy
31:53 - Phycocyanin
34:43 - Mushrooms and neurogenesis
35:39 - Lion's mane and its brain-enhancing effects
37:47 - Other mushrooms and their beneficial properties
43:53 - Other projects he's working on
46:12 - Finding the best quality mushroom products
50:10 - Blockchain technology and information transparency
52:57 - Red light therapy and his utilization
56:24 - The Guardian+ for oral health
58:11 - Learn more about and from Lance
_
Watch this on YouTube
_
Where to Learn More From & About Lance Schuttler:
To learn more about red light therapy and shop for the highest-quality red light therapy products, visit https://www.biolight.shop
_
Stay up-to-date on social media: