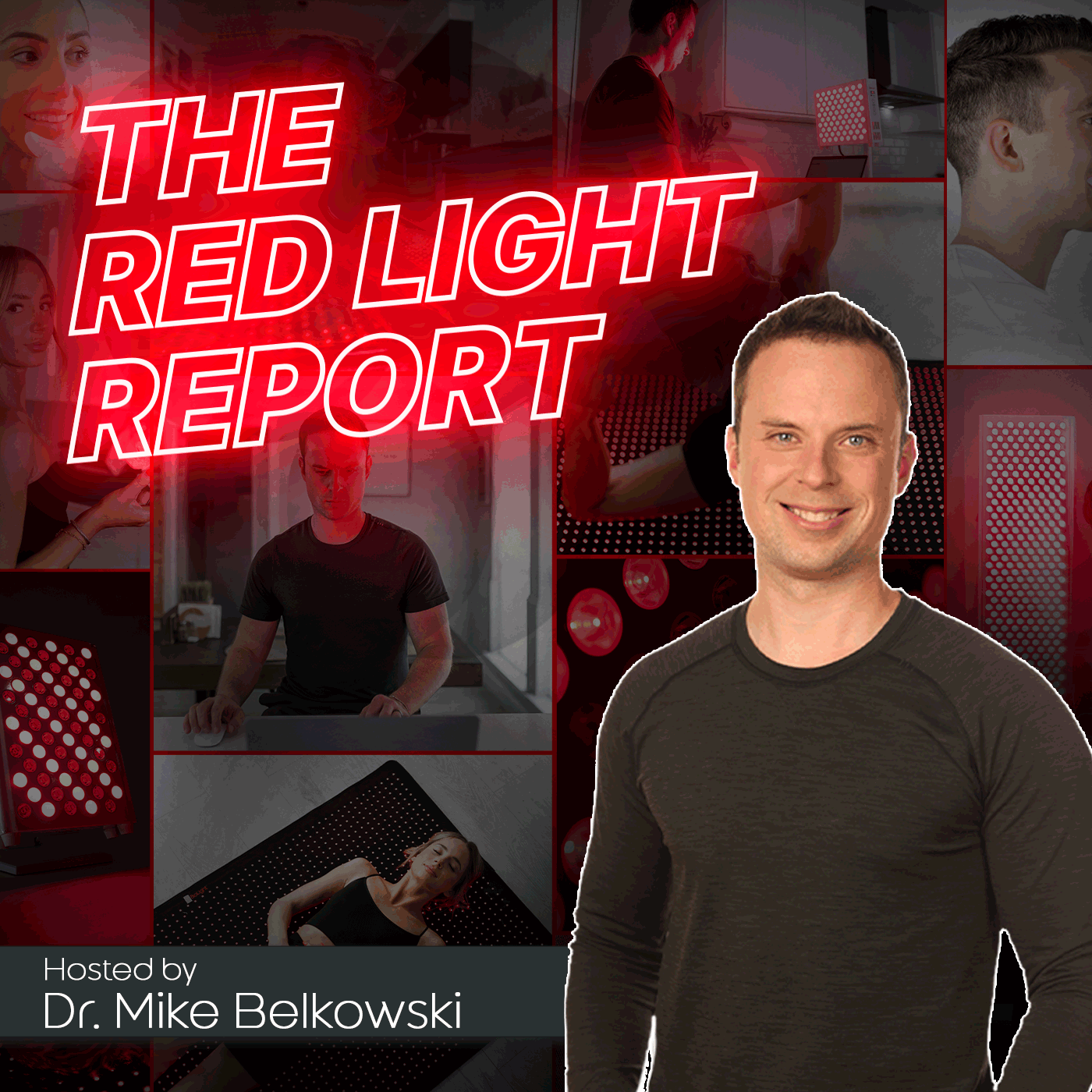 The Red Light Report podcast is your number one source for all things red light therapy, hosted by Dr. Mike Belkowski, the founder and CEO of BioLight. Dr. Belkowski discusses the many health-related benefits of properly utilizing red light therapy and explores the best and most recent research related to photobiomodulation (ie, red light therapy). He will also be interviewing some of the most interesting and respected health, wellness, longevity and biohacking experts from around the world. Want to learn even more about red light therapy? Check out these sources: www.biolight.shop – Instagram @biolight.shop – YouTube BioLight
Episodes
Thursday Sep 15, 2022
Thursday Sep 15, 2022
This week on The Red Light Report, I had the chance to catch up with someone that reveres the miraculous benefits of light as much as I do and has an even higher regard for the impact of circadian rhythm. So much that he has developed his own app, Circadian. Bastian Groiss is a man close to my heart and someone that comes from the similar background of being educated by Dr. Jack Kruse. In this episode, we cover the many impacts of light (and non-native light), how to harness the benefits of sunlight and red light therapy and, of course, the importance of optimizing one's circadian rhythm.

Bastian Groiss is the CEO & Co-Founder Circadian Ltd, ambassador for circadian rhythms and a natural lifestyle. He is originally from German with a rural upbringing and now lives in New Zealand. Bastian is a former project manager, self-taught wood worker and handyman, long-time dog trainer, spiritual explorer, ambassador for regenerative agriculture, circadian rhythms, natural light and reconnecting with nature.
Bastian is another one of those rare people that has a high respect for light, circadian rhythm and their impact on our health and wellness. This is a conversation you will all enjoy. As always, light up your health!
Dr. Mike Belkowski and Bastian Groiss discuss the following:
1:46 - Why he became so interested in light and circadian rhythm
7:54 - Tangible changes he noticed upon adopting light therapy
9:42 - Exposure to natural light
10:57 - Waking up with the sunrise vs the alarm clock
12:08 - Health ramifications of a positive or negative circadian rhythm
16:00 - The Circadian Code by Dr. Satchin Panda
16:33 - Developing chronic disease through small habits
17:02 - Shift work and circadian rhythms
18:05 - That groggy feeling from sleeping in
18:37 - Red light and health benefits Bastian has noticed
19:18 - Why the Sun is Necessary for Optimal Health (Video)
22:29 - Optimal sleep environment with darkness
26:00 - Metabolism
27:57 - Fasting
30:00 - Hormone imbalance
31:17 - Night owls
34:05 - Bastian's eating window
34:46 - Circadian - Bastian's app and how it can improve your circadian rhythm
39:22 - Living in rhythm with the natural world
41:44 - Ways you can live a more natural lifestyle
43:17 - The metaverse, blue-lit headsets, and the future
Where to Learn More From & About Bastian Groiss:
Instagram: @circadian.lifestyle
Website: Circadian.life
LinkedIn: Bastian Groiss
-
Don't miss out on your chance to back the Kickstarter project for our new pet-specific red light therapy device, the Companion!
By backing the project, you will save 20 - 25% off the retail price off the product once it is released to the public. Check it out here!
-
To learn more about red light therapy and shop for the highest-quality red light therapy products, visit https://www.biolight.shop
-
Stay up-to-date on social media: