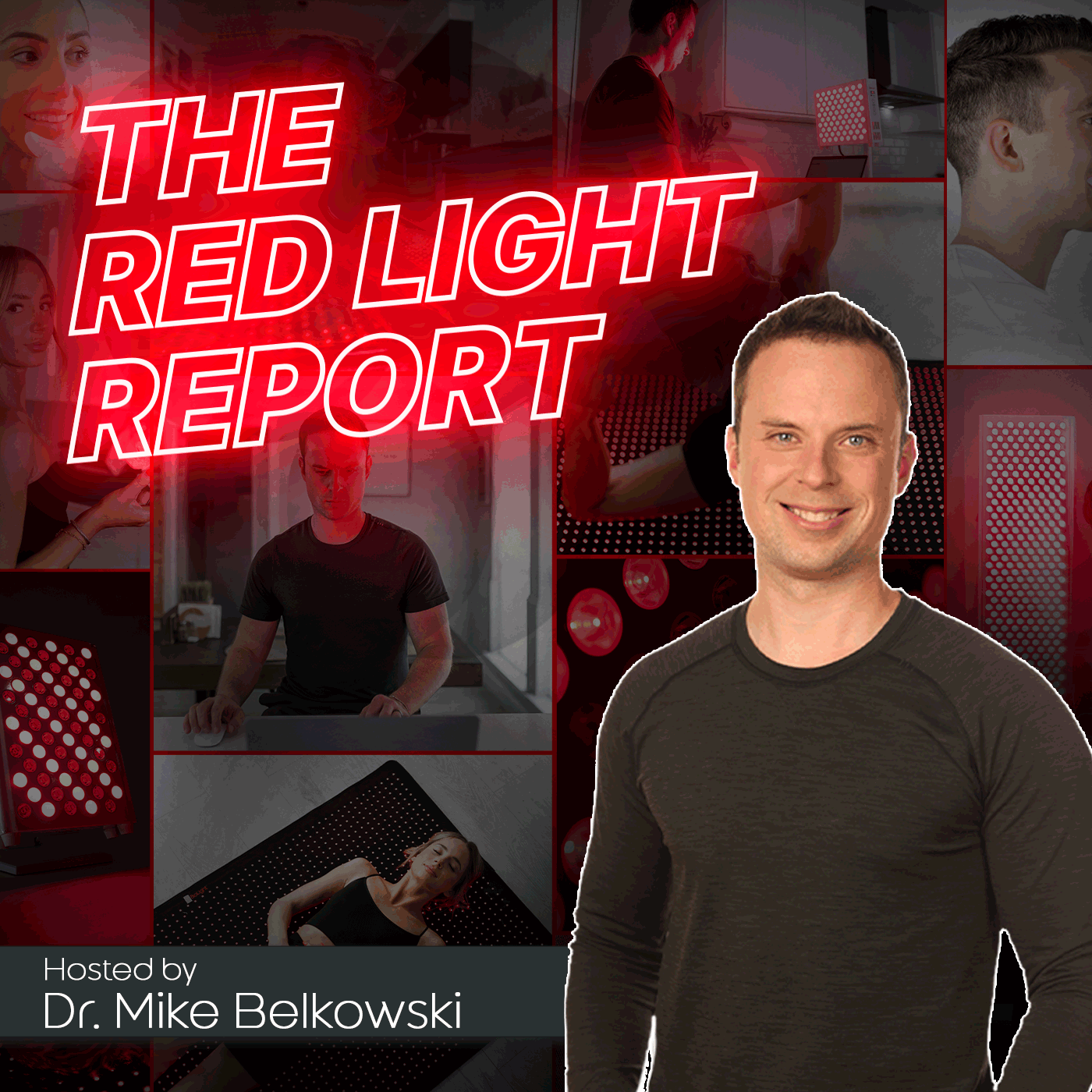 The Red Light Report podcast is your number one source for all things red light therapy, hosted by Dr. Mike Belkowski, the founder and CEO of BioLight. Dr. Belkowski discusses the many health-related benefits of properly utilizing red light therapy and explores the best and most recent research related to photobiomodulation (ie, red light therapy). He will also be interviewing some of the most interesting and respected health, wellness, longevity and biohacking experts from around the world. Want to learn even more about red light therapy? Check out these sources: www.biolight.shop – Instagram @biolight.shop – YouTube BioLight
Episodes
Thursday Mar 02, 2023
Thursday Mar 02, 2023
This week on The Red Light Report we are sticking with the Italian theme, as I had the pleasure to sit down and chat with mio amico, Manuel Salvadori, who is responsible for arranging me as a guest speaker at the School of Functional Medicine and Nutrition symposium in Rome last November. Manuel is a registered nutritionist in Italy, a passionate biohacker of ten-plus years and is especially focused on nootropics, sleep and lifestyle changes. Also, given that Italian is his first language, he speaks relatively flawless English... Molto bene!

Manuel and I cover many interesting topics given that he lives in a different country and also a different continent; specifically, the contrast between the medical and healthcare landscape between Italy and America and how/why Europe is consistently years and years behind the US when it comes to learning and adopting health/biohacking/longevity information and technology. 

Given Manuel's interests and expertise, we also dive into nootropics where he has a very deep history with experimentation and, with that background, has an enlightened perspective and sage advice for those using and/or interested in beginning to use nootropics. Needless to say, be careful with how you proceed as it can be a slippery slope! And, of course, we have some great conversation about red light therapy and how he came to learn about and adopt it, how he utilizes RLT, what benefits he has noticed and more!

Manuel brings some unique insight and wonderful perspective from across the pond. The only thing we forgot to talk about was Italian food (their pizza is unparalleled!)  — we'll have to save that for his next interview. As always, enjoy the episode, learn lots and light up your health!
Dr. Mike Belkowski & Manuel Salvadori discuss the following:
1:28 - His foundation in functional medicine and light
1:59 - His passion for sleep
6:57 - Treatments and remedies he provides for his clients
8:25 - The biohacking room
9:26 - Lack of insurance coverage
10:04 - The typical wait time for health services in Italy
11:25 - Cost of healthcare
12:05 - Choice in healthcare
13:11 - Information and technology differences between US & Italy
17:48 - "Biohacking" as a new term in Italy
21:34 - Growing popularity of red light therapy
24:19 - Incentive to invest money into your health
27:40 - Being healthy in Italy is "not cool"
29:53 - Nootropics
33:40 - The placebo effect and nootropics
35:03 - Personal nootropic use
36:58 - Red light therapy and how he uses it
38:56 - Increasing HRV with red light therapy
40:33 - Improved muscle recovery with red light therapy
41:16 - Working focus and red light therapy
42:10 - Improving stretching with red light therapy
44:09 - Sunlight exposure
44:33 - Other benefits Manuel sees in red light therapy
47:35 - Biohacking he is excited about
50:51 - Over exposure to cold therapy (cryotherapy)
53:54 - Cold and hunger exposure
55:40 - Learn more about Manuel
-
_
Where to Learn More From & About Manuel Salvadori:
-
_
-
To learn more about red light therapy and shop for the highest-quality red light therapy products, visit https://www.biolight.shop
-
Stay up-to-date on social media: