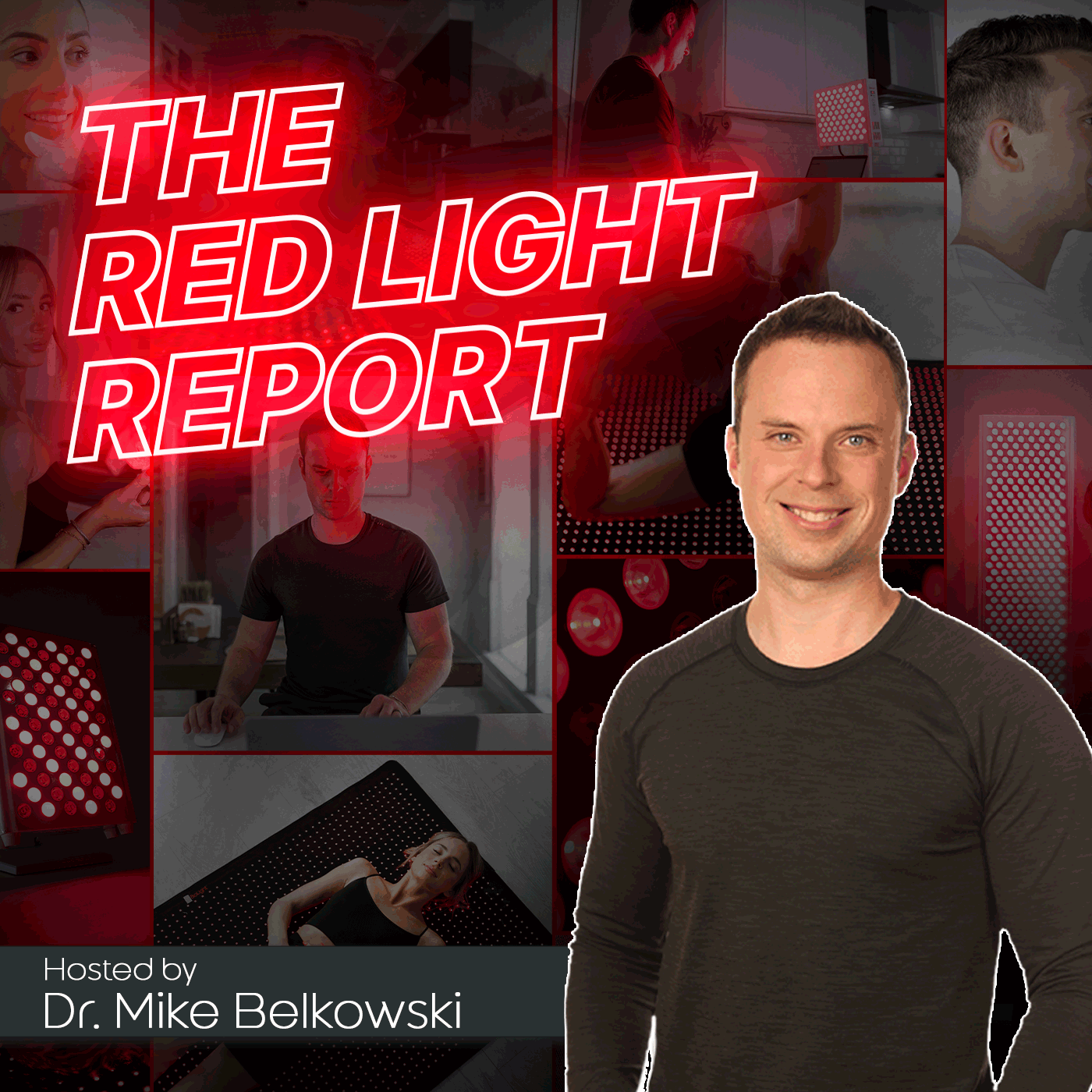 The Red Light Report podcast is your number one source for all things red light therapy, hosted by Dr. Mike Belkowski, the founder and CEO of BioLight. Dr. Belkowski discusses the many health-related benefits of properly utilizing red light therapy and explores the best and most recent research related to photobiomodulation (ie, red light therapy). He will also be interviewing some of the most interesting and respected health, wellness, longevity and biohacking experts from around the world. Want to learn even more about red light therapy? Check out these sources: www.biolight.shop – Instagram @biolight.shop – YouTube BioLight
Episodes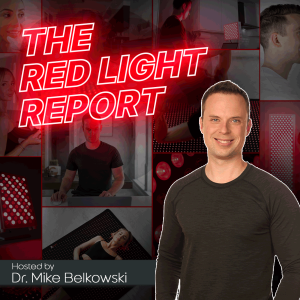 Thursday Jul 27, 2023
Thursday Jul 27, 2023
In this episode, we explore the revolutionary world of red light therapy and its potential to transform our approach to wellness. We start by unveiling the groundbreaking BioLight product drop - The Cocoon, a cutting-edge device that offers flexible full-body, 360-degree red light therapy treatments. Discover the remarkable benefits of this therapy, from rejuvenating the skin to enhancing cellular function.
Next, we delve into the latest research on photobiomodulation and its potential to treat various health conditions. Explore a unique case report on Photobiomodulation and COVID-19, shedding light on its intriguing therapeutic possibilities. Learn about surprising links between oral health and systemic well-being and explore lesser-known COVID-19 symptoms, such as "COVID tongue."
Finally, we discuss the proactive use of red light therapy, its effects on pain management, and its potential in treating neuroinflammation and various inflammatory conditions. We also highlight how combining red light therapy with other treatments can amplify their benefits. Tune in to discover the exciting potential of red light therapy and take charge of your well-being!
-
Key points:
BioLight Product drop - The Cocoon: (1:28)
Benefits of full-body red light therapy treatments: (3:03)
Photobiomidulation research: (14:23)
Case report: Photobiomidulation and COVID-19: (14:48)
Oral health and systemic health: (22:28)
"COVID tongue": (24:09)
Pre-treatment with red light therapy: (27:29)
Whole-body photobiomodulation effects on pain: (28:55)
Results of the pain study: (32:58)
Treating neuroinflammation with photobiomodulation: (38:13)
Anti-inflammatory properties of photobiomodulation: (40:12)
Being proactive and reducing dependence on medications: (43:50)
Pairing other treatments with red light therapy: (45:06)
Preorder the updated, upgraded 
ReCharge
 panel today!
-
-
To learn more about red light therapy and shop for the highest-quality red light therapy products, visit https://www.biolight.shop
-
Dr. Mike's #1 recommendation for grounding products: Earthing.com
-
Stay up-to-date on social media:
Dr. Mike Belkowski:
BioLight: