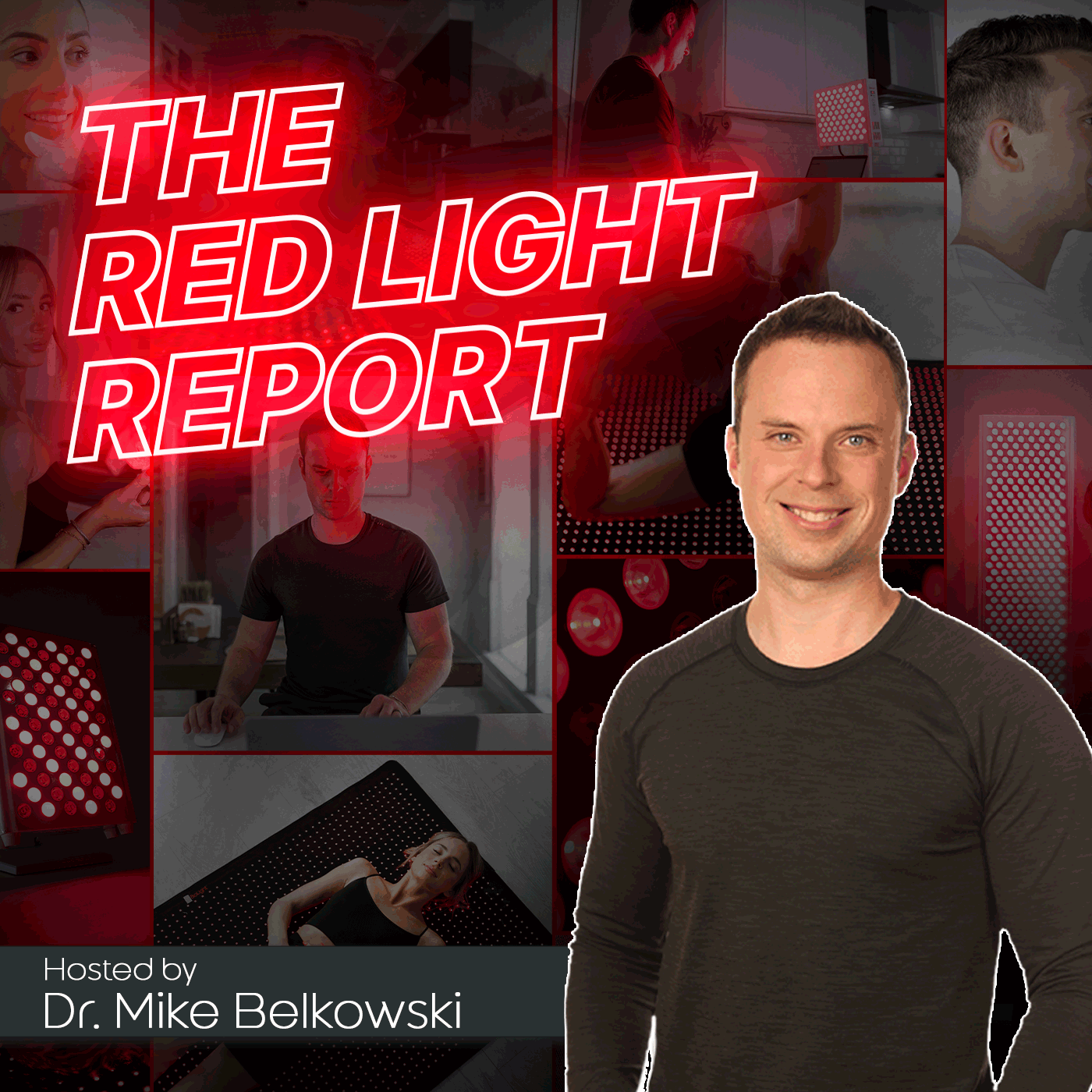 The Red Light Report podcast is your number one source for all things red light therapy, hosted by Dr. Mike Belkowski, the founder and CEO of BioLight. Dr. Belkowski discusses the many health-related benefits of properly utilizing red light therapy and explores the best and most recent research related to photobiomodulation (ie, red light therapy). He will also be interviewing some of the most interesting and respected health, wellness, longevity and biohacking experts from around the world. Want to learn even more about red light therapy? Check out these sources: www.biolight.shop – Instagram @biolight.shop – YouTube BioLight
Episodes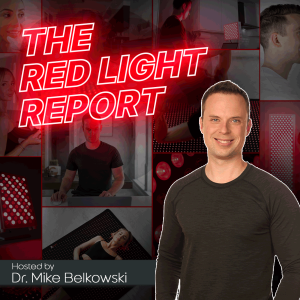 Thursday Oct 13, 2022
Thursday Oct 13, 2022
There are two major issues I hear time and again, regarding full-body red light therapy treatments: 1.) having to set aside time to do the treatments and 2.) having to stand in front of the panel. This week on The Red Light Report, you are going to learn about an innovative red light therapy product from BioLight that resolves these two issues and also provides many other attributes that will make red light therapy easier and more relaxing to do than ever before!

In short, the product is the Matrix, which is a full-body red light therapy mat. The Matrix is a ground-breaking, revolutionary red light therapy product, utilizing BioLight's newest patent-pending technology that allows for flexible Dual LEDs, making this mat the most versatile red light therapy product on the market: you can lay on it, sit on it, hang it on the wall, roll it up and take it with you everywhere!


Ever since its release release for pre-order, I have been flooded with various questions about the Matrix and how it compares to panels, how you would use the mat most effectively, whether or not its as effective as panels and more. I will cover all of these questions and more.

My hope is that this episode brings more clarity about the Matrix and gets you more excited about this new, innovative red light therapy technology! If you have further questions about the Matrix, please do not hesitate to reach out via email or social media   — I am always happy to assist you. As always, light up your health and enjoy this solosode!
-
Dr. Mike Belkowski discusses the following:
1:46 - 13:18 - The Matrix - red light therapy mat
13:19 - PEMF therapy (Pulsed Electro-Magnetic Field)
14:18 - Benefits of PEMF 
21:00 - Questions that were asked about The Matrix red light therapy mat
21:02 - How can The Matrix be used and is it good for everyone?
36:15 - Are the lights as strong?
39:12 - Other common questions asked about red light therapy
39:19 - What age can you start putting children on red light therapy?
41:01 - Is there a time limit to red light therapy?
44:24 - Dialyses patients - is red light therapy useful for them?
Check out the newest innovative device from BioLight... the Matrix!
-
To learn more about red light therapy and shop for the highest-quality red light therapy products, visit https://www.biolight.shop
-
Stay up-to-date on social media: