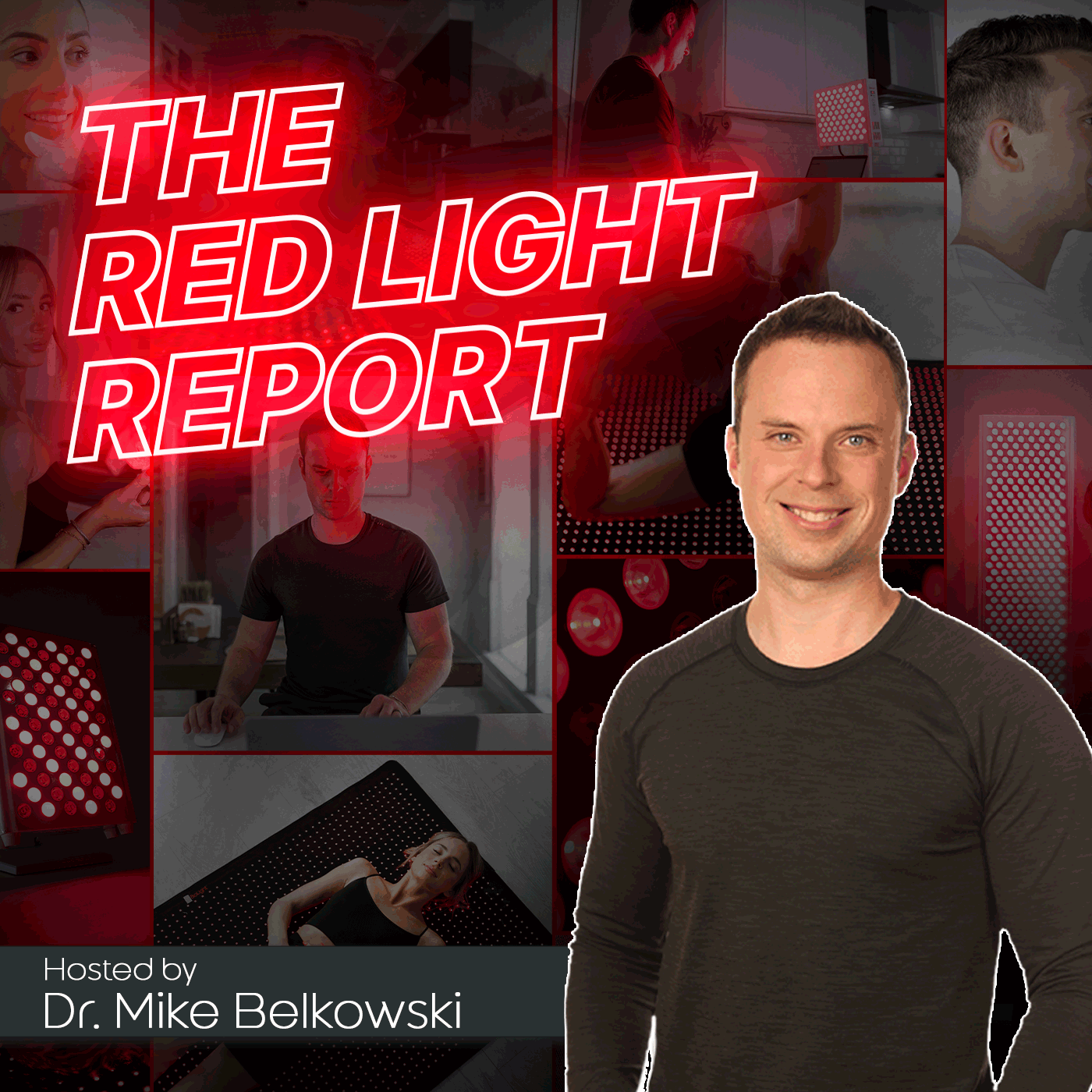 The Red Light Report podcast is your number one source for all things red light therapy, hosted by Dr. Mike Belkowski, the founder and CEO of BioLight. Dr. Belkowski discusses the many health-related benefits of properly utilizing red light therapy and explores the best and most recent research related to photobiomodulation (ie, red light therapy). He will also be interviewing some of the most interesting and respected health, wellness, longevity and biohacking experts from around the world. Want to learn even more about red light therapy? Check out these sources: www.biolight.shop – Instagram @biolight.shop – YouTube BioLight
Episodes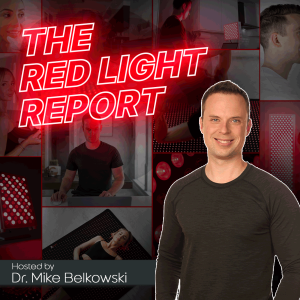 Thursday Sep 07, 2023
Thursday Sep 07, 2023
Welcome to another enlightening episode of The Red Light Report! In this episode, we dive deep into the latest research on red light therapy and its impact on various aspects of our health. We kick off with an exploration of how red light therapy can effectively alleviate pain in your upper trap muscles. This groundbreaking research sheds light on a potential game-changer for those struggling with muscle discomfort.
Moving forward, we delve into the fascinating world of red light therapy and its implications for joint health, especially in cases of osteoarthritis. The findings presented here are nothing short of remarkable, offering hope for individuals seeking non-invasive solutions for joint-related challenges. Then, we uncover an intriguing aspect: how one's skin tone influences the optimal dosage of photobiomodulation. This revelation adds a crucial dimension to the customization of red light therapy treatments.
Steering into the future of photobiomodulation, we explore exciting prospects and emerging technologies that promise to reshape the landscape of healthcare. We discuss the innovative use of OLEDs in combatting type 2 diabetes. This groundbreaking research represents a powerful step towards a brighter, healthier future for individuals grappling with this prevalent metabolic disorder. Finally, we unravel the synergistic potential of combining red light therapy with supplements to enhance thyroid health. The results showcased here open up a new avenue for holistic approaches to thyroid wellness. Tune in and stay informed about the cutting-edge research that's shaping the future of red light therapy. As always, light up your health!
-
Key points:
The research portion: (4:19)
Research: How red light therapy affects pain in your upper trap muscles: (4:55)
Research: Red light therapy and joints/ osteoarthritis: (9:25)
How skin tone affects PBM dosage: (19:18)
Research: PBM and neurodegenerative diseases: (20:53)
The future of where photobiomodulation is going: (28:34)
Using OLEDs to reduce type 2 diabetes: (29:09)
Research: red light therapy combined with supplements for thyroid health: (31:46)
To learn more about red light therapy and shop for the highest-quality red light therapy products, visit https://www.biolight.shop
-
Dr. Mike's #1 recommendation for grounding products: Earthing.com
-
Stay up-to-date on social media:
Dr. Mike Belkowski: