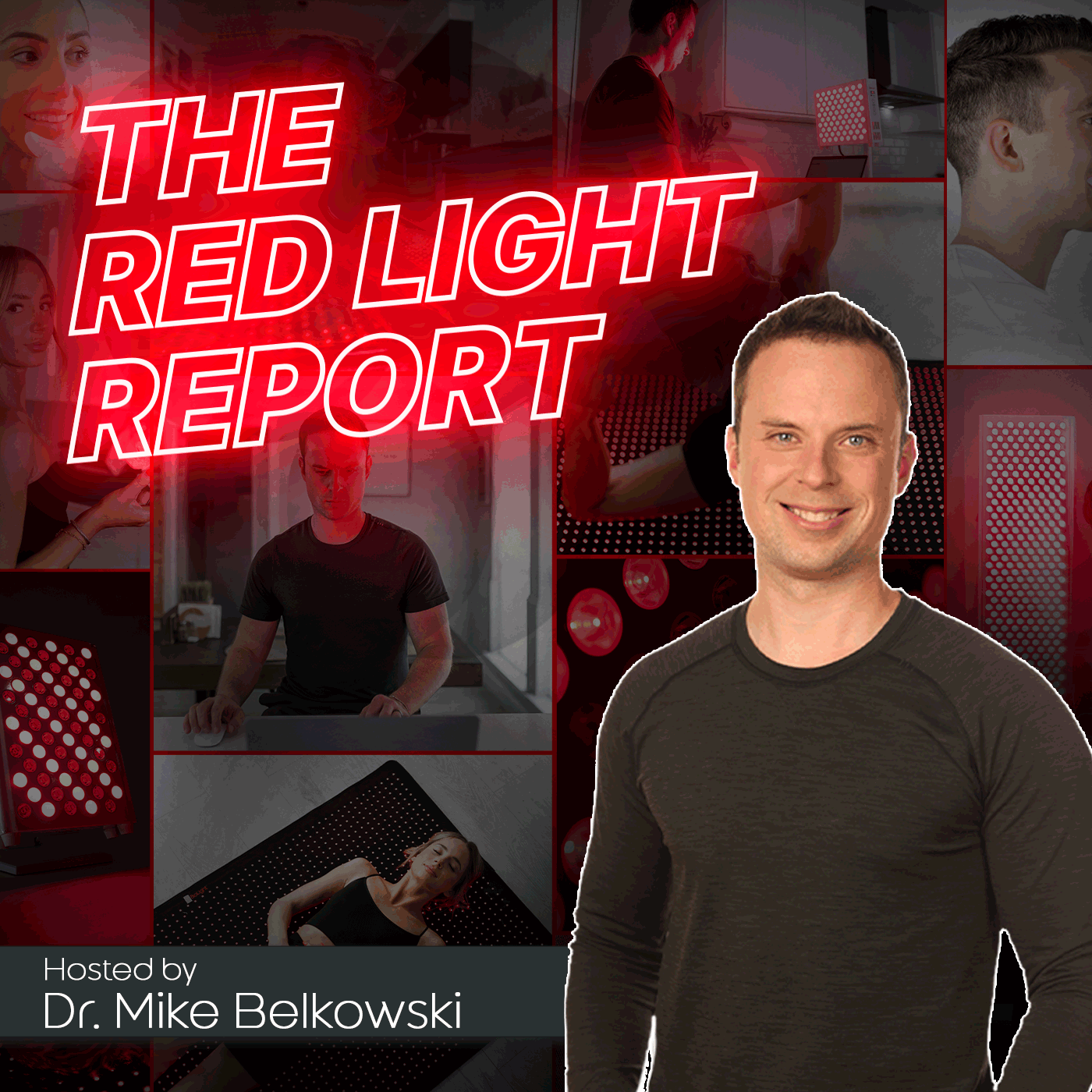 The Red Light Report podcast is your number one source for all things red light therapy, hosted by Dr. Mike Belkowski, the founder and CEO of BioLight. Dr. Belkowski discusses the many health-related benefits of properly utilizing red light therapy and explores the best and most recent research related to photobiomodulation (ie, red light therapy). He will also be interviewing some of the most interesting and respected health, wellness, longevity and biohacking experts from around the world. Want to learn even more about red light therapy? Check out these sources: www.biolight.shop – Instagram @biolight.shop – YouTube BioLight
Episodes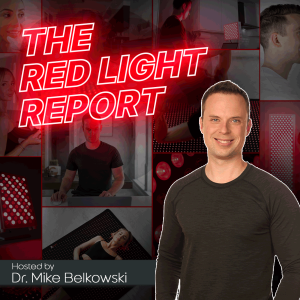 Thursday Nov 03, 2022
Thursday Nov 03, 2022
Have you heard of the gut-kidney axis? On this week's solosode of The Red Light Report, I'll review some of the newest photobiomodulation research  — from chronic kidney disease to bone healing in the mouth to eye health with invisible light.

While some of the research topics seems rather specific (i.e., chronic kidney disease), the information in each article and their findings are quite profound and have far-reaching implications. Furthermore, the details outlined in this research continues to reinforce vital principles of red light therapy along with fortifying the countless ways that red and near-infrared light can heal our cells, tissues, organs and beyond.
We all have kidneys (and, thus, gut-kidney axes), bones and eyes, so the information in this episode applies to anyone and everyone. As always, light up your health and enjoy this solosode!
-
Dr. Mike Belkowski discusses the following:
0:49 - Mike's trip to Italy to speak at a health and wellness symposium
3:53 - Photobiomodulation and its potential therapeutic effects on chronic kidney disease 
6:06 - The gut-kidney axis
10:16 - Red light therapy's systemic effects
10:34 - Treating Parkinson's with red light therapy
13:02 - The interconnectedness of the body's systems
14:36 - Bone healing with red and near-infrared light
18:44 - Eye health
19:24 - Near-infrared light for the retina
24:36 - Why our eyesight deteriorates as we age
25:57 - Mitochondrial malfunction
27:32 - Treatment of myopia by near-infrared light
28:42 - Negative effects of blue light
Therapeutic Potential of Photobiomodulation for Chronic Kidney Disease
Effectiveness of Photobiomodulation Therapy on Human Bone Healing in Dentistry: A Systematic Review
Near Infrared (NIR) Light Therapy of Eye Diseases: A Review
-
Check out the newest innovative device from BioLight... the Matrix!
-
To learn more about red light therapy and shop for the highest-quality red light therapy products, visit https://www.biolight.shop
-
Stay up-to-date on social media: