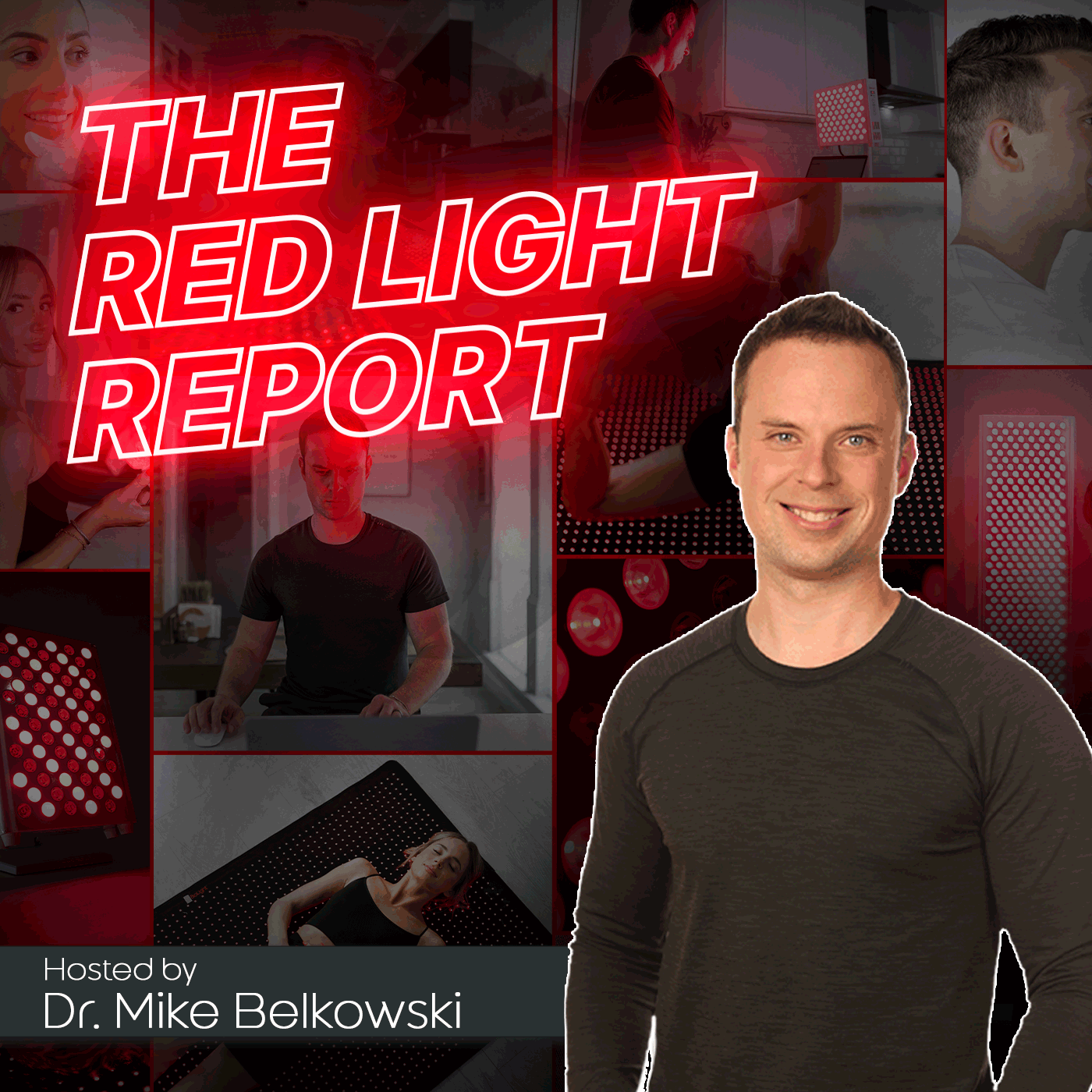 The Red Light Report podcast is your number one source for all things red light therapy, hosted by Dr. Mike Belkowski, the founder and CEO of BioLight. Dr. Belkowski discusses the many health-related benefits of properly utilizing red light therapy and explores the best and most recent research related to photobiomodulation (ie, red light therapy). He will also be interviewing some of the most interesting and respected health, wellness, longevity and biohacking experts from around the world. Want to learn even more about red light therapy? Check out these sources: www.biolight.shop – Instagram @biolight.shop – YouTube BioLight
Episodes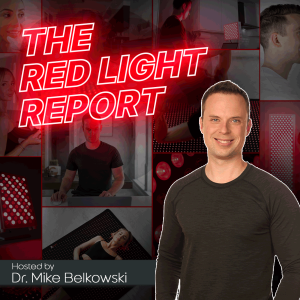 Thursday Oct 06, 2022
Thursday Oct 06, 2022
There is light at the end of the tunnel! This week on The Red Light Report, we are going to wrap up the 4th edition of the Red Light Therapy Treatment Protocols eBook. We will cover the last four health conditions, including a brand new health topic added to this newest edition, and then wrap things up with reviewing some safety considerations as it relates to red light therapy.
​In this episode, we cover the following topics: Stem Cells, Thyroid Health, Women's Health, Wound Healing & Safety Considerations

On the previous solosode, we covered the following topics in the eBook: Oral Health, Pain, Pet Health, Skin Health & Sleep
​

I hope that you have enjoyed this most recent adventure through the updated version of the eBook. Of course, some topics covered throughout these solosodes may have been more applicable to you than others. But, either way, you have come out the other side with a more comprehensive understanding of red light therapy. As always, light up your health and enjoy this solosode!
-
Dr. Mike Belkowski discusses the following:
2:49 - Stem cells and their function
3:04 - Stem cells and red light therapy
5:46 - Research on red light therapy and stem cells
7:10 - Stem cell clinics integrating red light therapy
7:28 - Positive bioenergetic effects of red light therapy
9:14 - Bone marrow and photobiomodulation
9:57 - Improved stem call proliferation
10:42 - Preconditioning diabetic foot ulcers
11:57 - Treatment of radiation-induced enteropathy
13:25 - Thyroid health
15:43 - Women's health and a protocol based on the 4 phases of the menstrual cycle according to Kayla Osterhoff
16:53 - Phase 1 of the menstrual cycle
18:07 - Phase 2
18:27 - Phase 3
19:37 - Phase 4
20:38 - Research on the menstrual cycle
21:12 - Reducing pelvic pain with red light therapy
25:49 - Wound healing
27:40 - Diabetic wounds
28:53 - Safety with red light therapy
29:01 - Eye safety
33:35 - Pregnancy and red light therapy
35:32 - Side effects
Check out the newest innovative device from BioLight... the Matrix!
-
To learn more about red light therapy and shop for the highest-quality red light therapy products, visit https://www.biolight.shop
-
Stay up-to-date on social media: