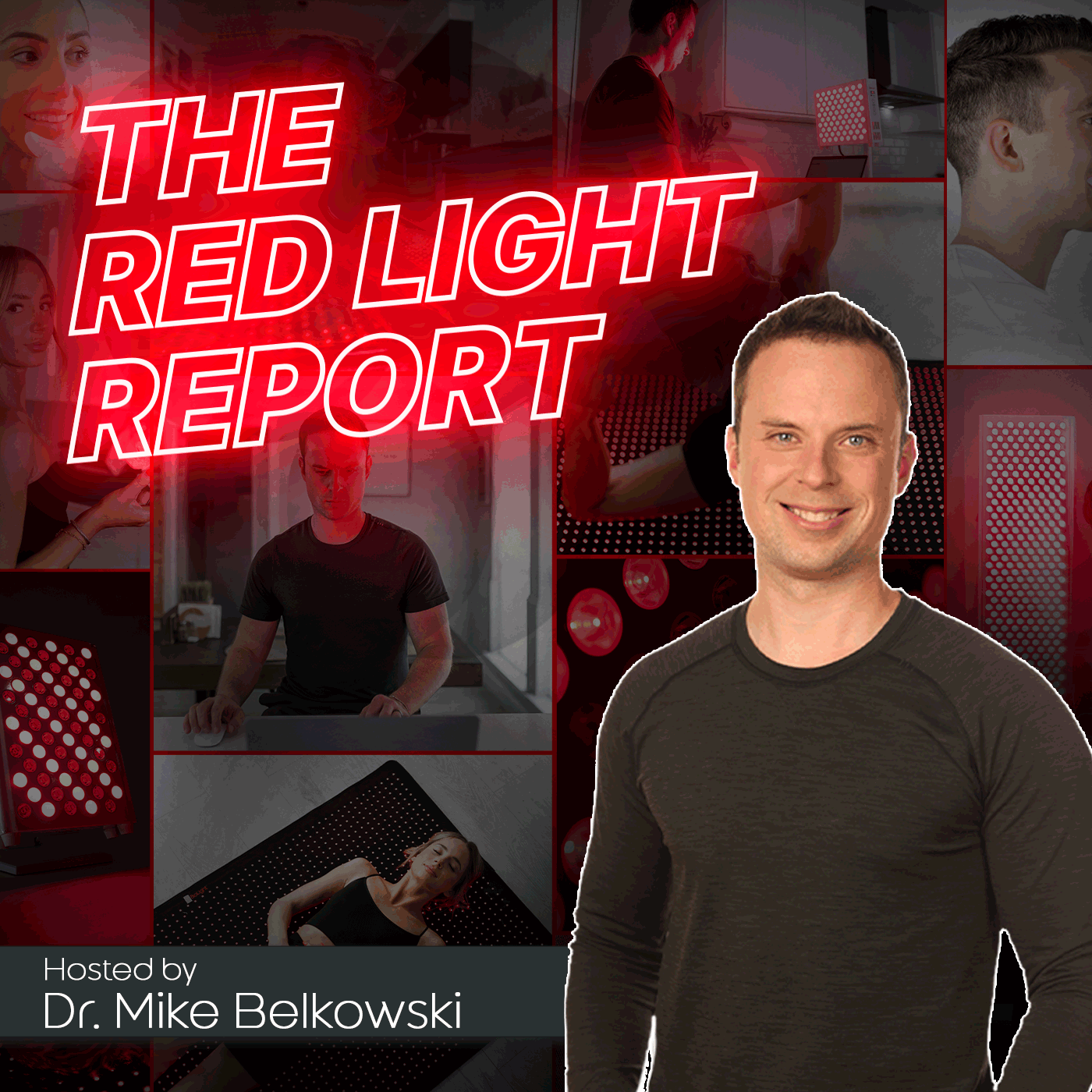 The Red Light Report podcast is your number one source for all things red light therapy, hosted by Dr. Mike Belkowski, the founder and CEO of BioLight. Dr. Belkowski discusses the many health-related benefits of properly utilizing red light therapy and explores the best and most recent research related to photobiomodulation (ie, red light therapy). He will also be interviewing some of the most interesting and respected health, wellness, longevity and biohacking experts from around the world. Want to learn even more about red light therapy? Check out these sources: www.biolight.shop – Instagram @biolight.shop – YouTube BioLight
Episodes
Thursday Feb 02, 2023
Thursday Feb 02, 2023
For the first interview of 2023 on The Red Light Report, I welcome back a dear friend and repeat guest, Alain Dijkstra, who is the founder and CEO of Kaiyan Medical, one of the world's foremost LED light therapy producer and manufacturer. If you may recall, Alain started Kaiyan in a hotel room way back in 2009 and has built it into the juggernaut that it is today.

Being thoroughly entrenched in the light therapy space for almost two decades, Alain has a very keen and insightful perspective on how much red light therapy industry has grown in a relatively short period of time. However, he is the first to admit that there are still many aspects that need to be improved upon, both on the product side of light therapy, but also with respect to the photobiomodulation research that is being produced. Alain offers up strategies that would help move the light therapy industry as a whole forward in a positive manner.

Alain is also very savvy when it comes to understanding the nuances of product specifications, certifications, legal standards and so forth. He explains in detail what makes a medical device, what a 510k product is and more. This will help consumers and anyone interested in red light therapy products gain a better perspective of what all the regulation entails and what it actually means.
Alain could write a textbook on red light therapy (and maybe he will someday), so you know you are listening and learning from one of the best in the industry. As always, light up your health!
-
Dr. Mike Belkowski and Alain Dijkstra discuss the following:
3:28 - Circadian rhythm and red light therapy
3:48 - Changes he's seen in Kaiyan Medical and trends he's seen in red light therapy
4:55 - Herpes treatment via red light therapy
6:16 - How a consumer knows if it's a 510k product
10:25 - Medical claims about products
13:21 - Classifying light panels as medical
21:12 - Measuring light and how it's absorbed by the body
26:30 - The "sweet spot" for red light therapy
30:48 - Clinical studies on lasers vs LEDs
31:42 - Heat spots
33:56 - Standardization of red light therapy products and methods
35:47 - Keeping consumers informed with the right information
45:50 - Less is more with red light therapy
46:42 - Timing red light therapy treatments
48:30 - Your location on the earth and how it affects light absorption
50:20 - Light is the future of medicine
52:10 - Measuring the effects of light
53:24 - Measuring mitochondrial health
54:29 - Conditions on the cusp of being treated via light
58:21 - Light as a food
59:46 - Creating good habits with red light therapy
1:03:12 - New and cool technologies
-
Learn More About Alain Dijkstra:
-
To learn more about red light therapy and shop for the highest-quality red light therapy products, visit https://www.biolight.shop
-
Stay up-to-date on social media: