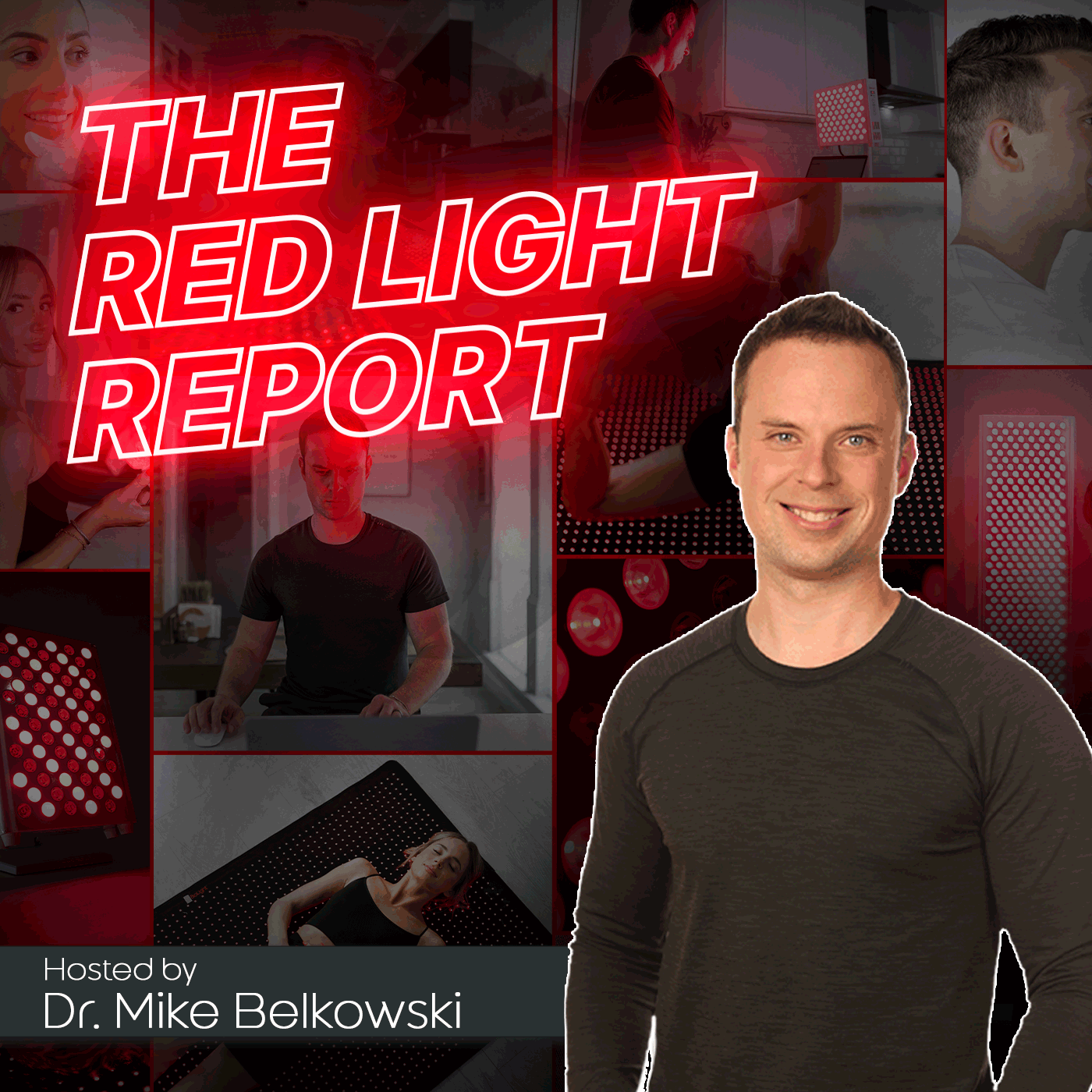 The Red Light Report podcast is your number one source for all things red light therapy, hosted by Dr. Mike Belkowski, the founder and CEO of BioLight. Dr. Belkowski discusses the many health-related benefits of properly utilizing red light therapy and explores the best and most recent research related to photobiomodulation (ie, red light therapy). He will also be interviewing some of the most interesting and respected health, wellness, longevity and biohacking experts from around the world. Want to learn even more about red light therapy? Check out these sources: www.biolight.shop – Instagram @biolight.shop – YouTube BioLight
Episodes
Thursday Oct 27, 2022
Thursday Oct 27, 2022
In this week's episode of The Red Light Report, we travel "across the pond" to Sweden! I had the chance to sit down and converse with Fredrik Paulún, a fellow red light therapy enthusiast and someone that has been building health and wellness businesses for decades. Fredrik was ahead of the curve when he brought the glycemic index trend to Sweden and to the masses years and year ago; and now he has that same feeling about red light therapy and its potential to impact people's health, which he will thoroughly address in his red light therapy book he expects to publish in 2023. 
One of Sweden's leading nutritionists since the middle of the '90s, Fredrik is also a leading health entrepreneur. He is an internationally best-selling author, author of more than twenty books and the next one will be about red light therapy.

Fredrik develops healthy foods for Orkla Foods Sverige under the brand Paulúns for the Swedish and international market. Fredrik is CEO of Nutribe which educates nutritional advisors and runs the fitness app Swiftr. He is also a board member and shareholder in the blood testing company Svensk Provtagning. He is constantly looking into new ventures that would fit his entrepreneurship focused on health, nutrition and sustainability.
Fredrik brings the energy and the information in the episode and I know you will enjoy listening and learning from him as much as I did. As always, light up your health!
Dr. Mike Belkowski & Fredrik
Paulún
discuss the following:
1:18 - Northern latitudes and optimizing light
3:39  - Fredrik's background in light and nutrition
4:36 - Nutrition and its importance
6:15 - The glycemic index
7:01 - Carbs and how to treat them properly
9:10 - Red light therapy and his interest in it
11:21 - Fredrik's mission to get the word out about red light therapy
13:25 - You can't talk health without light
15:15 - Getting people to believe in red light therapy
17:43 - Explaining red light therapy to newcomers
19:43 - How Fredrik uses red light therapy
21:35 - Success stories with red light therapy
27:27 - Skin pigments and how it affects treatment
30:13 - Male vs female skin for red light therapy
31:32 - Eating healthy, exercise, and how it affects tolerance to red light therapy
34:53 - Vitamin D from red light therapy 
39:10 - The Sun and its importance for wellness
40:38 - UV-B Radiation and vitamin D
43:24 - Preconditioning and red light therapy relative to sunburns
44:40 - His book, what to expect, and where to find it
45:23 - Fredrik's red light therapy company
46:10 - The future of red light therapy
51:29 - Sports teams adopting red light therapy for injuries
53:31 - Europe and red light therapy
54:24 - Tapping into India
55:08 - Learn more about and from Fredrik
-
-
Watch this episode on YouTube