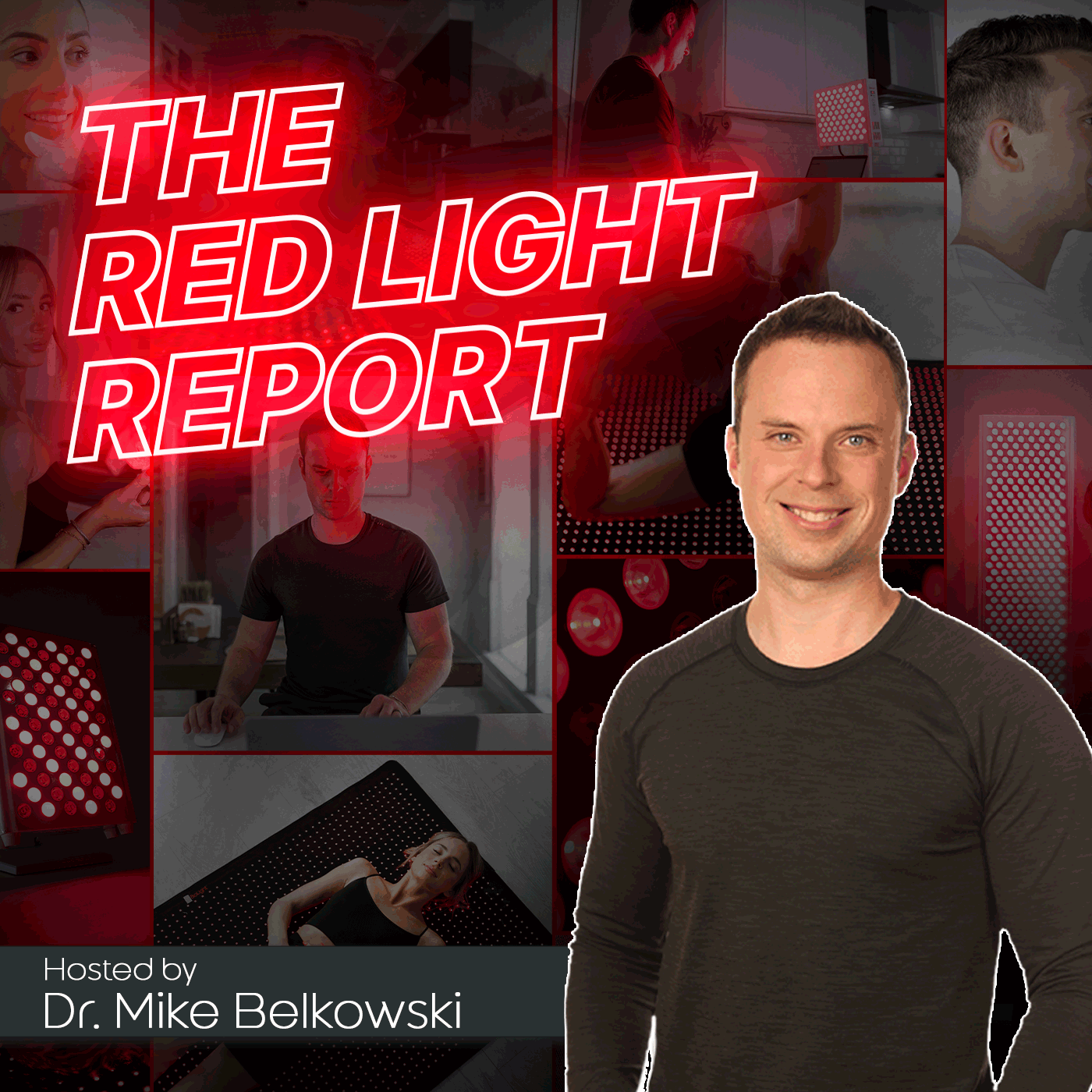 The Red Light Report podcast is your number one source for all things red light therapy, hosted by Dr. Mike Belkowski, the founder and CEO of BioLight. Dr. Belkowski discusses the many health-related benefits of properly utilizing red light therapy and explores the best and most recent research related to photobiomodulation (ie, red light therapy). He will also be interviewing some of the most interesting and respected health, wellness, longevity and biohacking experts from around the world. Want to learn even more about red light therapy? Check out these sources: www.biolight.shop – Instagram @biolight.shop – YouTube BioLight
Episodes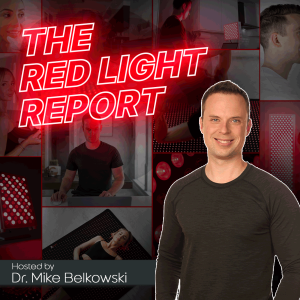 Thursday Aug 10, 2023
Thursday Aug 10, 2023
This week we will take a dive into the world of invisible light and its impact on our health. And I'm not talking about infrared light, the wavelength we associate with red light therapy that has positive health benefits; but, rather, the other invisible light that makes up over 99% of the electromagnetic spectrum. In his book, The Invisible Rainbow: A History of Electricity and Life, Arthur Firstenberg chronicles the impact that the evolution of electricity, radiation and non-native electromagnetic frequencies (EMFs) has had on the health of humans and animals since its inception in the late 19th century.
This well-written and strongly-cited book by Firstenberg makes a very strong case that the vast majority of health maladies and diseases of the last couple of centuries are actually directly tied to electricity and the iterations of that technology (i.e., the electrical power grid, radio waves, telecommunication, wireless technology, advancements from 3G to 4G to 5G, etc.) versus the paradigm, which we are all too familiar with, of exercise and diet.

This book has completely transformed my perception of electricity, the advancement of any technology and its indisputable negative impact on our health. In a nutshell, any human-made, non-native EMF causes metabolic disease, which is tantamount to saying it causes mitochondrial dysfunction. Based on the information presented in the book, provided you are a health conscious individual, you quickly realize you need to start prioritizing EMF-mitigating tactics over diet/exercise tactics. I am not saying you need to get rid of one to include the other, but rather that you can't out-exercise or out-diet/out-supplement dysfunctional mitochondria; you need a strong motor (i.e. mitochondria) before you can get the benefits from the fuel (i.e. diet and exercise).
In this episode, I cover one of  the more profound chapters, Irritable Heart, in the sense that it clearly demonstrates the impact of electrical technology through various eras and how it has been a silent killer for countless cardiac conditions. In my opinion, 5G is further perpetuating and accelerating the issues outlined in this chapter. I hope you find this information as profound and paradigm-shifting as I do — knowledge is truly power. As always, light up your health (with EMFs from the earth/nature and sunlight)!
-
Key points:
Advances in technology and its impact on health: (2:50)
Positive and negative EMFs: (4:14)
The environment affects the mitochondria: (7:55)
Irritable heart: (8:37)
Marconi and the invention of radio: (14:59)
Heart issues and electricity exposure: (15:61)
Heart disease and electricity correlation: (23:10)
Animal fat and heart attacks: (26:26)
Cholesterol and heart disease: (27:50)
Coronary heart disease: (29:30)
Fat consumption: (30:60)
We can't metabolize fats like our ancestors could: (33:47)
Increased heart attacks in zoo animals: (35:10)
Radio-frequency radiation: (37:27)
Politics vs science: (39:44)
Illnesses from microwave radiation: (39:16)
Symptoms of radio-wave exposure: (42:26)
Hearing radar: (44:41)
Modulating heart rhythm: (46:53)
Check out BioLight's most innovative product yet: 
the Cocoon
!
-
-
To learn more about red light therapy and shop for the highest-quality red light therapy products, visit https://www.biolight.shop
-
Dr. Mike's #1 recommendation for grounding products: Earthing.com
-
Stay up-to-date on social media:
Dr. Mike Belkowski:
BioLight: