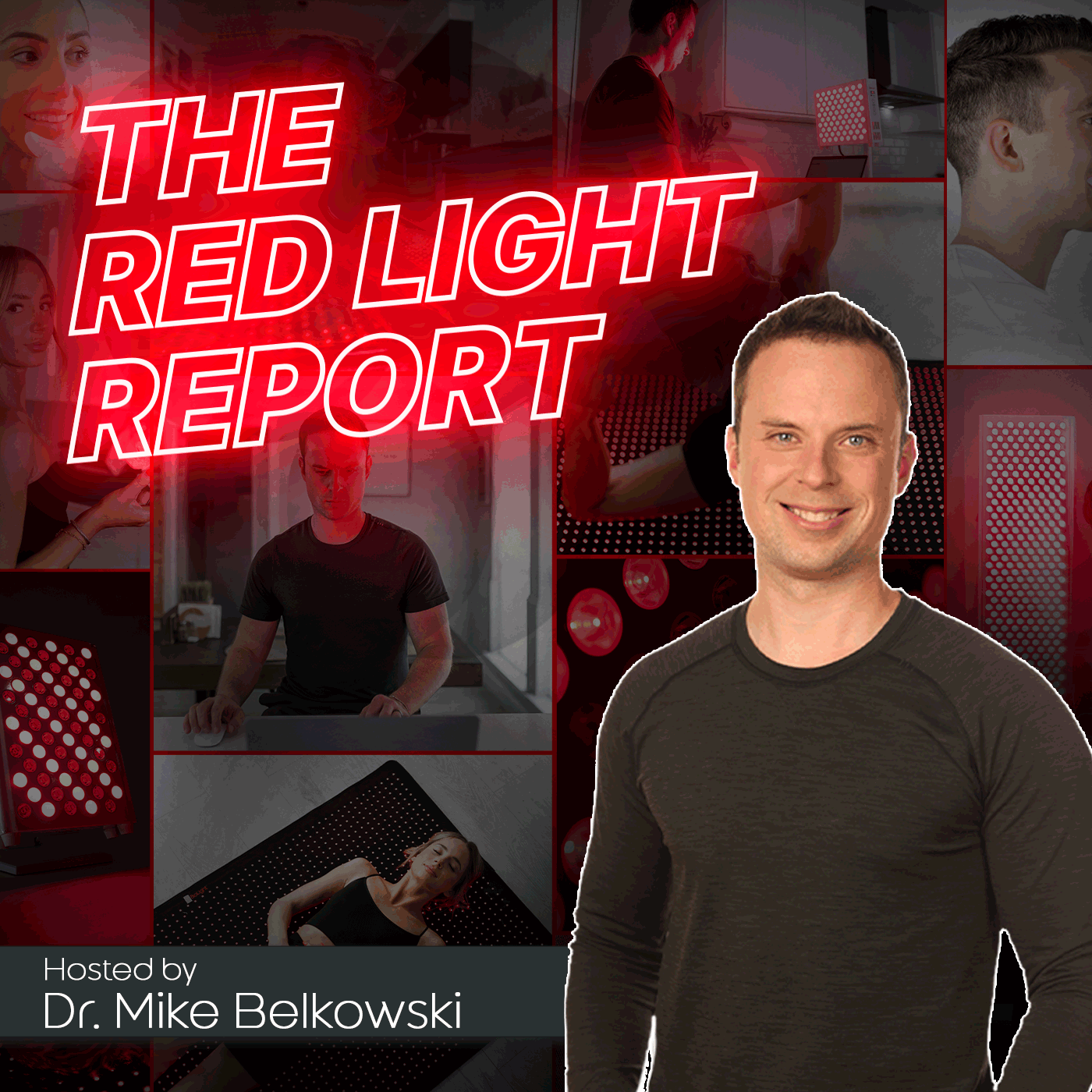 The Red Light Report podcast is your number one source for all things red light therapy, hosted by Dr. Mike Belkowski, the founder and CEO of BioLight. Dr. Belkowski discusses the many health-related benefits of properly utilizing red light therapy and explores the best and most recent research related to photobiomodulation (ie, red light therapy). He will also be interviewing some of the most interesting and respected health, wellness, longevity and biohacking experts from around the world. Want to learn even more about red light therapy? Check out these sources: www.biolight.shop – Instagram @biolight.shop – YouTube BioLight
Episodes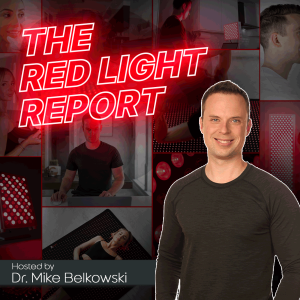 Thursday Aug 17, 2023
Thursday Aug 17, 2023
Welcome to another captivating episode of The Red Light Report. In this installment, we once again delve into the profound realm of electrical health and its intricate ties to our modern lifestyle via the remarkable book, The Invisible Rainbow, by Arthur Firstenberg. Brace yourself for a riveting exploration of how our world saturated with electromagnetic fields (EMFs) challenges traditional notions of diet and exercise. Join us as we navigate the EMF "ocean", unearthing the captivating connection between earthing and EMFs, all while emphasizing the vital importance of addressing our body's foundational "motor" to attain holistic well-being.
Embark on an illuminating journey through history as we uncover the symphony of symptoms stemming from our electrified environment. Together, we'll unravel the intricate dance between electricity and mitochondria, those cellular powerhouses driving our vitality. Discover the fascinating intersection of Soviet research, the electron transport chain, and the irritable heart condition that echoed through the civil war era. Our expedition traverses time, touching on World War II's radar technology and its lasting impact on our relationship with EMFs.
Prepare to be astonished as we delve into the enigmatic territory of "chronic fatigue syndrome" and decipher the perplexing correlation between cell phone radiation and the plight of our precious bees. Uncover the startling truth behind oxygen deprivation in patients, while we shine a light on the harrowing rural disease landscape across states. Speculation intertwines with facts as we navigate the complex web of heart disease, electrification, and its reverberations throughout history. Join us in this enthralling episode as we shed light on the rising tide of heart-related chest pain and the mysteries that continue to shape our electrified world.
Key points:
"Electrical health" and how you can't out-diet or out-excercise it: (4:14)
We are swimming in an "EMF ocean": (5:37)
Earthing and EMFs: (7:01)
You have to fix the body's "motor" first: (9:26)
Symptoms from electricity: (12:25)
Electrical effects on mitochondria: (18:18)
EKG results: (20:39)
Soviet research and the electron transport chain: (21:58)
Irritable heart and the civil war era: (25:02)
Radar during WWII: (32:08)
"Chronic fatigue syndrome": (35:24)
Mitochondria and oxygen use: (38:09)
What is causing these health conditions? (38:54)
Cell phone radiation and its effect on bees: (41:39)
Oxygen deprivation in patients: (44:18)
Rural disease by state: (48:53)
Speculation on causes of death: (52:35)
Heart disease rises with electrification: (56:32)
Heart-related chest pain is increasing: (58:11)
Check out BioLight's most innovative product yet: 
the Cocoon
!
-
-
To learn more about red light therapy and shop for the highest-quality red light therapy products, visit https://www.biolight.shop
-
Dr. Mike's #1 recommendation for grounding products: Earthing.com
-
Stay up-to-date on social media:
Dr. Mike Belkowski:
BioLight: