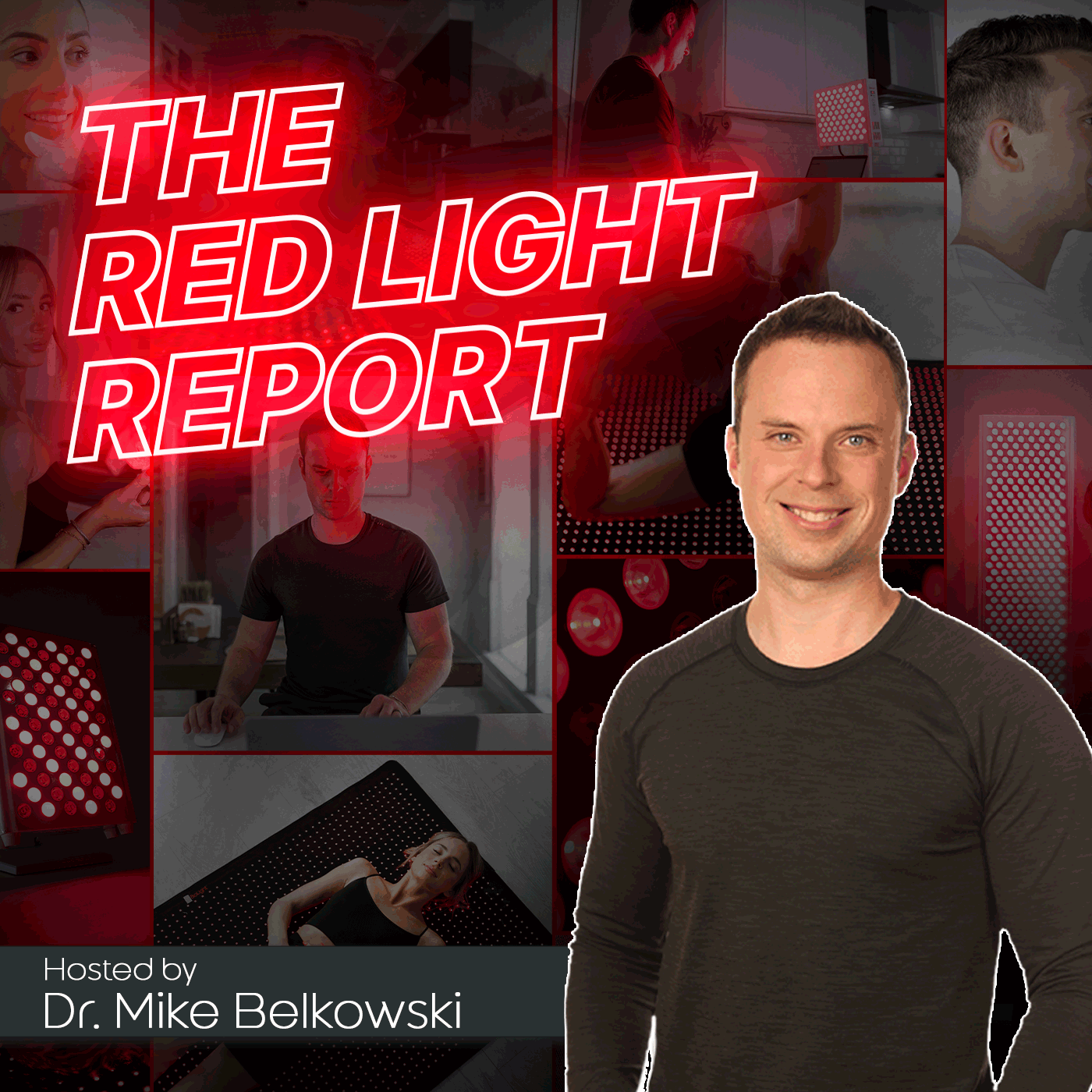 The Red Light Report podcast is your number one source for all things red light therapy, hosted by Dr. Mike Belkowski, the founder and CEO of BioLight. Dr. Belkowski discusses the many health-related benefits of properly utilizing red light therapy and explores the best and most recent research related to photobiomodulation (ie, red light therapy). He will also be interviewing some of the most interesting and respected health, wellness, longevity and biohacking experts from around the world. Want to learn even more about red light therapy? Check out these sources: www.biolight.shop – Instagram @biolight.shop – YouTube BioLight
Episodes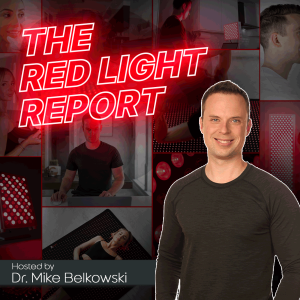 Thursday Nov 10, 2022
Thursday Nov 10, 2022
Let's dive into some more research on this week's solosode of The Red Light Report. I cover two pieces of research more thoroughly this week, as both of the topics are quite interesting and the information within each article contains valuable red light therapy principles that everyone can apply to their RLT treatments and strategies.

The first article deals with the side effects of cancer treatments (i.e. radiotherapy), while the second article is about using phototherapy for improving cognition in those dealing with dementia. I have a hunch that boosting mitochondrial health is involved with both of these!
​
I know the info in this solosode will either be great reminders and/or help continue to provide you with a comprehensive understanding of the capabilities of RLT and how to best utilize it.  As always, light up your health and enjoy this solosode!
-
Dr. Mike Belkowski discusses the following:
2:55 - Research on head and neck cancer patients

7:17 - How red light therapy heals

8:10 - Photobiomodulation dosing

9:40 - Prevention and treatment of cancer-related symptoms

15:03 - Photobiomodulation on salivary glands

17:34 - Pre-treatment of red light therapy prior to radiotherapy or surgery

18:16 - Cost effectiveness of red light therapy

21:34 - Dosage standardization

23:04 - Phototherapy for cognitive function in patients with dementia

25:29 - Improving circulation to the brain via phototherapy

28:12 - LEDs vs Lasers

29:12 - Circadian rhythm - timing morning, afternoon, or individualized rhythm for red light therapy treatments

29:58 - Cognitive improvement in patients with dementia
Check out the newest innovative device from BioLight... the Matrix!
-
To learn more about red light therapy and shop for the highest-quality red light therapy products, visit https://www.biolight.shop
-
Stay up-to-date on social media: