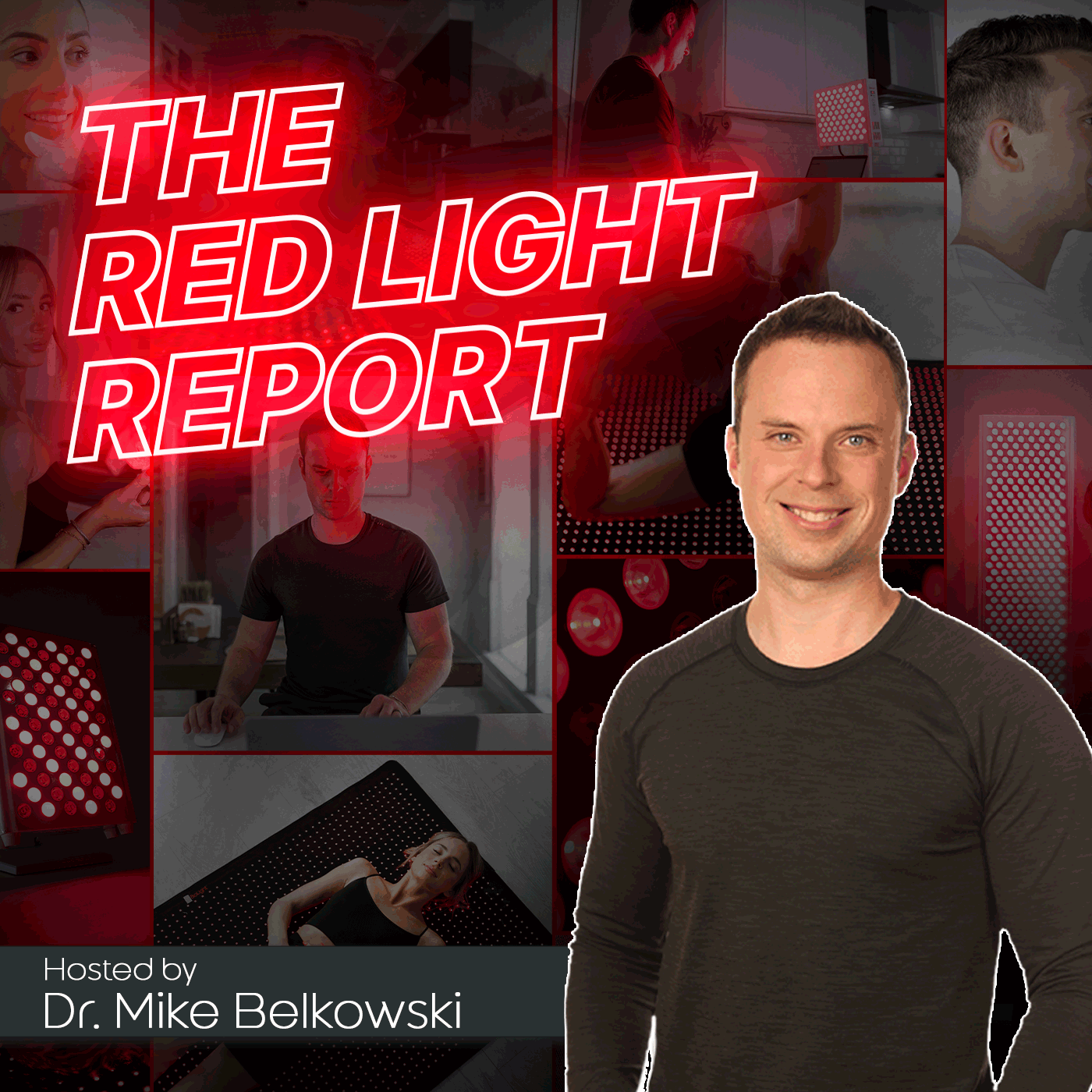 The Red Light Report podcast is your number one source for all things red light therapy, hosted by Dr. Mike Belkowski, the founder and CEO of BioLight. Dr. Belkowski discusses the many health-related benefits of properly utilizing red light therapy and explores the best and most recent research related to photobiomodulation (ie, red light therapy). He will also be interviewing some of the most interesting and respected health, wellness, longevity and biohacking experts from around the world. Want to learn even more about red light therapy? Check out these sources: www.biolight.shop – Instagram @biolight.shop – YouTube BioLight
Episodes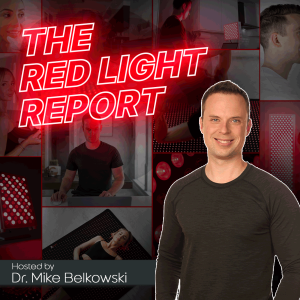 Thursday Feb 09, 2023
Thursday Feb 09, 2023
On this week's solosode of The Red Light Report, we return to the photobiomodulation research and cover an array of fascinating topics.


We first look into how red light therapy may be able to improve symptoms of rosacea in a mouse model. Secondly, we take a deep dive into a review article that analyzes the research on photobiomodulation for the brain at night, while sleeping, to improve the function of the glymphatic system. Lastly, we cover an article that uncovers some exciting potential between transcranial photobiomodulation for the brain and short-term memory. This is important, as short-term memory is the first to go with neurodegenerative diseases involving the brain.

I hope you find this research illuminating and appreciate the promising implications it has for our health and wellness. Enjoy, learn lots and light up your health!
Dr. Mike Belkowski discusses the following:
2:02 - An exciting announcement about the podcast
4:52 - Photobiomodulation research on rosacea
10:13 - Study results
15:07 - Research on photobiomodulation and sleep
18:03 - The "daytime brain"
20:11 - Contributions to poor sleep quality
26:09 - Evidence that photobiomodulation helps the "garbage disposal system" of the sleeping brain
32:55 - Improving short term memory via photobiomodulation
38:15 - The impact of hair on light therapy
To learn more about red light therapy and shop for the highest-quality red light therapy products, visit https://www.biolight.shop
-
Stay up-to-date on social media: